About

Mercy Medical

College



Mercy Medical College sets high standards of behaviour, promotes values with an emphasis on lifelong learning and impeccable achievements. We are established with the mission to provide empathetic human capital to assert their thoughtful innovation in healing, teaching and discovery. We conduct ourselves and our businesses as a preeminent health institution dedicated to research and community service.
College of Health Sciences
Established 1st February 2018 the College of Health Sciences and Technology sets high standards for students, ensures they are academically, emotionally, mentally and highly skilled as the dictates of their prospective careers intend.
College of Nursing
Established 1st February 2021 and accredited 30th June 2021 the College of Nursing is dedicated to providing a conducive learning environment for intending students for the Basic Nursing programme (RN).
Our team of expert Nursing Tutors are exceptionally diligent…
College Of Nursing Admission List
The College of Nursing 2022 1st Batch Admission List is Out Now.   To your admission status, click the button below.
College of Health Sciences Application Form
Application for 2022 is ongoing for College of Health Sciences. To apply, pay the sum of N10,000 only to Sterling Bank account number: 009 0013888. Account name: Mercy Medical College. After payment, complete the online registration form by clicking the button below. Call or send a WhatsApp message to 08066882562 for further details.
Projected Graduands Automatic Employment
MOU With Government Bodies
Capping Ceremony for Nursing students holds on Tuesday 1st February 2022 at the school premises Ikire Ile.
Induction of Pharmacy Technicians by the Pharmacy Council of Nigeria holds on Tuesday, February 15th 2022 at the school premises Ikire Ile.
Matriculation Ceremony of all students holds on Thursday, February 17th 2022 at the school premises Ikire Ile.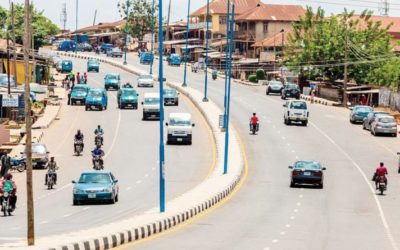 The Reformed Iwoland Political Movement (RIPM) on Tuesday appealed to the Federal Government to site one of the six proposed Federal Colleges of Education in Iwo Federal Constituency of  Osun State. The Federal Government had approved the founding of new Federal...
Address
School Address: Mercy Medical Complex Ikire Ile Iwo Osun State Nigeria.
School Address 2: Mercy College opposite Idooshun High School,Oke- Ibukun Area Idooshun Osogbo Osun State Nigeria.
Contact Address: No10, Zone10 Ile-Idande Oke-Onitea Osogbo Osun State Nigeria.
Contact Us
Phone: 0816 601 4034, 0816 007 9367, 08053507775, 0806 308 5437
Email: Info@mercycollege.com.ng, admission@mercycollege.com.ng